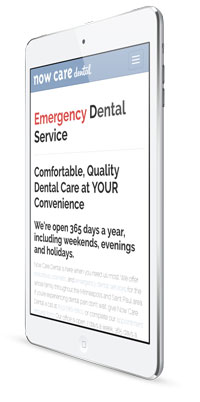 Dental Website Design
Websites that generate new patients for dentists.
A website functions just like the storefront of your practice. It's vitally important to display your message and offer a favorable first impression to potential patients.
Get the custom design and functionality you're seeking. Contact us today to see how our expert graphic design team can transform your digital storefront!
How it works
We differentiate your website by combining aesthetics and function.
First, we incorporate essential elements that help patients get acquainted with your practice. This includes a custom logo that stands out, office photos that reflect your value, and unique biographies of dentists and team members that highlight your expertise and care.
We also place educational content that engages the patient's interest, while answering questions they may have about dental services you provide. Finally, we encourage prospective patients to make contact with click-to-call phone numbers, compelling patient testimonials, and prominent calls-to-action throughout the site. This contributes to lower acquisition costs and higher conversions!
It can be challenging to incorporate all of these aspects into a website while still maintaining a unique aesthetic appearance and intuitive functionality. That is why web design is truly a modern art form, and why Deploy Dental keeps a highly talented and experienced team to meet all of your marketing needs.
Sign up with Deploy Dental, and experience a development turnaround that beats the industry average!
100% Custom Design
Completely custom design, built just for your practice.
Your website should be a reflection of your practice, and we know that no two dental offices are ever the same. When you work with Deploy Dental and one of our web designers, we'll discuss all the various options to get the look and feel you're looking for. We'll provide some examples of websites to compare and contrast different characteristics and layouts, then you choose the basic design, color scheme, as well as the dental procedures and other aspects of your practice to feature.
Then we rely on the skill and vision of our website team to bring all these pieces together. The result is an elegantly designed, functional website that is an accurate representation of your dental practice.
Fully Responsive Layout
Look great on desktops, tablets and mobile devices.
There's no telling what device patients will use to view your website. So, in the modern era of online marketing, you have to be ready for all of them.
Deploy Dental builds websites that are compatible and responsive on laptops, desktops, tablets, and mobile devices. With over 65% of all online searches occurring on smartphones, we create user-friendly, mobile compatible sites that can be easily navigated with one hand.
So, our clients can be sure they are never missing an opportunity to attract and connect with new patients.
Search Engine Optimized
Optimized visibility across all major search engines.
A website may be beautifully designed and inviting to patients; however, if it cannot be found online, then it stands little chance of generating new business and income for your practice.
Consider this analogy
Your practice website is like a retail store—traffic is key to increasing clients and revenue.
You can have the nicest-looking storefront window in your community, but if it's located in a dark alleyway, your business won't be found. Instead, a store window on the busiest street in town (even an average looking one) will always have more shoppers!
That's what search engine optimization (SEO) does for your practice; it increases visibility to prospective new patients via the major search engines (like Google®, Bing®, and Yahoo®).
How it works
Ideal SEO is the process of incorporating the desired keywords, phrases, and supporting content with formatting and functionality (meeting and staying current with industry-standard best practices).
When the various aspects work together correctly, a website gains relevance for the targeted keywords and shows up higher in search results.
It's especially important for dentists to appear prominently for the right search terms in their communities. As well as generating new patients, it can influence the type of new patient cases you attract.
Cross-Browser Compatible
Your current website may seem like it's working, but ensure that it performs properly across all all popular browser preferences of Internet users.
Today, website designers must account for technologies with quirks that cause compatibility issues. These glitches can disrupt the appearance and functionality of websites that are not properly formatted and tested.
Deploy Dental websites are cross-browser compatible and optimized for top web browsers including Chrome, Firefox, Safari, Internet Explorer, Edge, and Opera.
Call us today at (866) 981-5111 to verify both the optimization and performance of your current website!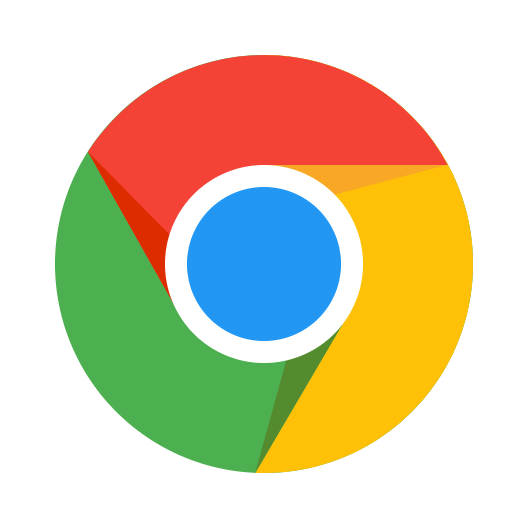 Chrome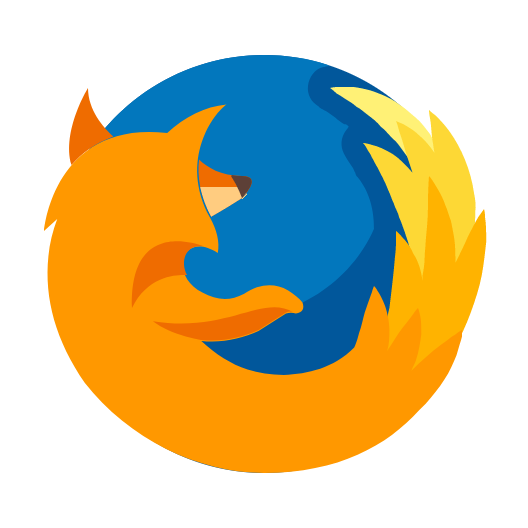 Firefox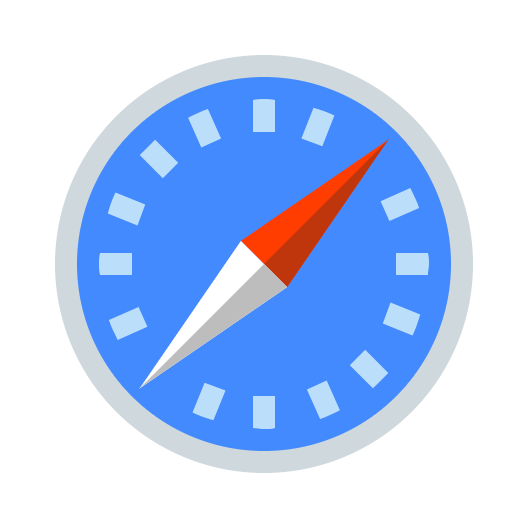 Safari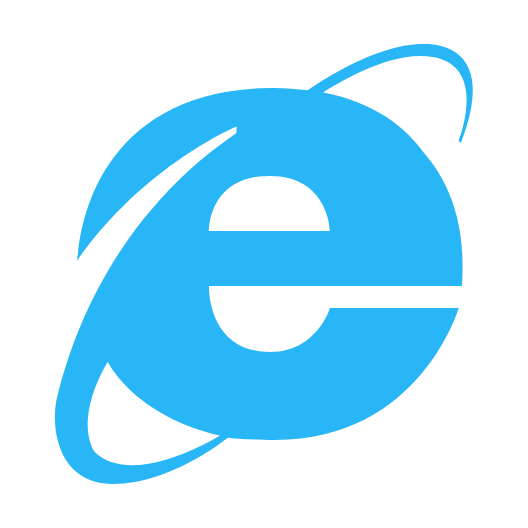 IE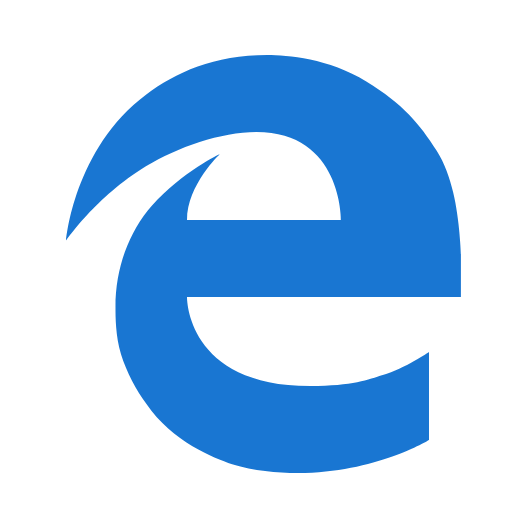 Edge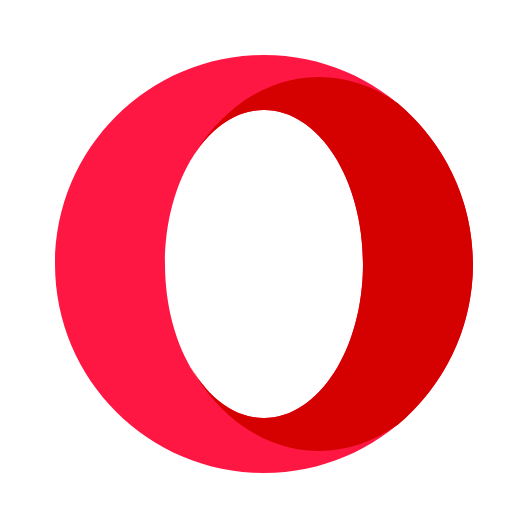 Opera
3rd Party Integration
Your website will integrate with 3rd party software.
A great website should not only be judged by its looks, it should also be a functional platform for the online tools and software your practice utilizes.
Deploy Dental websites easily integrate with the industry's most popular patient communication systems, such as Podium®, BirdEye®, Demandforce®, Dental Sesame®, Lighthouse 360®, PracticeMojo®, RevenueWell®, Solutionreach®, Televox®, and others.
If you choose, we can also integrate your website with 3rd party payment processors so patients can pay their bills online—saving time, paper and money!








Secure Hosting Platform
Our platform is secure and always updated.
Deploy Dental servers are secure, regularly scanned for malware, and monitored by a 3rd party firewall 24/7/365. Daily backups are utilized to provide complete data integrity.
Our platforms have never been breached, infected or compromised. All of our technology, software, framework, and plugins are routinely updated to the latest versions to minimize any potential vulnerabilities.
We meet both the basic and complex hosting needs of our diverse client base around the United States. For additional security, we also offer hosting plans with secure socket licenses (SSL).
Learn more about high quality, secure domain names, email accounts, and web hosting today!