Yext® Directory Listing Management for Dentists
Direct integration across 150+ digital services.
It doesn't matter what service or platform patients use to find your practice. What matters is that they discover accurate, complete information with a compelling message.
As a Yext® Certified Partner, Deploy Dental's Directory Listing Management puts you in definitive control of how your practice listings appear—everywhere patients search.
With direct integration across 150+ digital services globally, it's the ideal solution for managing your brand and message. Call our team of professionals at (866) 981-5111 today to clean up your digital footprint!
Benefits of Directory Listings
Enjoy a Single Source of Truth for your Public Practice Information
Verify Practice Information across the Internet
Fix & Suppress Inaccuracies
Merge / Suppress Duplicate Listings
Remove Outdated Listings
Increase exposure with large user networks
Grow customer engagement
Create & maintain consistent branding across platforms
Promote special offers or deals within organic search results
Gain insights through analytics and reporting
Leverage 24/7/365 monitoring
Utilize expert knowledge manager & tracking
Enjoy Deploy Dental's Yext Certified Partner expertise
Free Listing Scan
Simply click the button below to perform a free directory listing accuracy scan for your practice!
Directory Listings
Get found everywhere your patients search.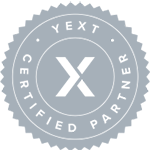 Take control of your brand by verifying your practice listings and profiles on over 150 business directories and review sites. These include the most popular map listings, mobile apps, voice search tools, digital assistants, search engines, GPS systems, and/or social networks.
Get the most out of these platforms and help reach active users who are searching for dentists! With Deploy Dental's Directory Management, we claim these profiles on your behalf. Then, our team submits corrections and updates to fix any erroneous information about your practice.
Directory Management is ideal for new practices, practices that change locations, or simply for existing offices to update key details (contact information, practice hours, etc.), ensuring patients can reach you.
Our partner's direct integrations include some of the web's most popular destinations and directory services—everywhere patients search!
Partner Network
Secure your digital footprint and grow your practice with our extensive partner network!