Website Design
Beautifully designed websites that elevate your practice image, attract new patients while meeting and exceeding your marketing goals.
A website functions just like the storefront of your practice; displaying your message and offering a favorable first impression to potential patients. Get the custom design and functionality you're seeking. Contact us today to see how our expert graphic design team can transform your digital storefront!
We create efficient ad campaigns to convert Internet searches into new, targeted patients.
Choose Deploy Dental and we'll treat your advertising dollars as if they were our own—using a custom, highly optimized click-thru model that provides the ROI you're seeking.
So let us set up, develop, optimize, manage, and report on your pay per click campaigns. We are a Google Ads
Certified Partner and a Bing Ads Accredited Professional with years of dental-specific experience and success. Find out how our PPC experts give you a leg up on your competition!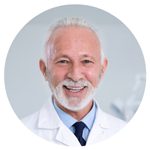 Dr. Smith's Reputation
Take control of your online reputation in one easy to use, secure dashboard.
Become a "5 Star" practice with Deploy Reviews™ & Deploy Response™
With proactive Reputation Management, you'll be able to send out review requests, track and respond to your patient's comments, and gain invaluable insights into your practice, team, and performance.
Ask us how our team can serve as your "First Responders" to negative reviews within hours of their posts.

Increase your Search Engine Ranking by taking control of your Google Map Listing.
Geographic map listing optimization (local search) can be one of the most significant avenues of exposure for dental practices. Deploy provides an all-in-one local maps optimization solution, geared specifically for dental practices.