G Suite® for Dentists
A HIPAA compliant business email @yourpractice.com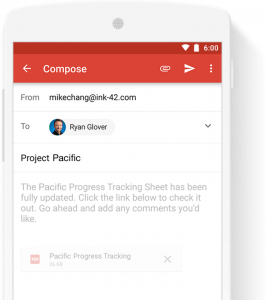 Professional, ad-free email with 30GB of inbox storage and 24/7 support. Compatible with Microsoft Outlook and other email clients.
The Health Insurance Portability and Accountability Act (known as HIPAA, as amended, including by the Health Information Technology for Economic and Clinical Health — HITECH — Act), G Suite supports HIPAA compliance.
Google works to keep users' data secure in the cloud in a reliable, compliant way.
When it comes to running your practice do you really want to trust a company who claims that their email is actually HIPAA compliant? We have learned that some dental offices are unaware that there are civil penalties if you're found to have violated HIPPA.
HIPAA violations are determined based on a tiered civil penalty structure. Since you've heard a million times the importance of HIPAA compliance the chance your case is deemed "Unknowing" is slim to none. That means your practice would fit into the "Reasonable Cause" tier. The minimum fines imposed at the Reasonable Cause tier are $1,000 per violation, with an annual maximum of $100,000 for repeat violation and the maximum fines are $50,000 per violation, with an annual maximum of $1.5 million.
Deploy Dental doesn't provide a HIPAA compliant email service; however we are an Authorized G Suite Partner and Reseller. We believe that trusting Google, a company that has mastered the art of email delivery and provides a service for 1 billion active monthly users. Deploy provides the setup, migration, customization and management while Google provides the HIPAA compliant infrastructure.
HIPAA Compliant Email starting at $15/user/month.
Core Services in which PHI is permitted:
Gmail
Calendar
Drive (including Docs, Sheets, Slides, and Forms
Google Hangouts (chat messaging feature only)
Google Cloud Search
Core Services in which PHI is ​not​ permitted:
Google Groups
Google Contacts
Google+
---
G Suite® Downloads
---
Customers are responsible for determining if they are a Business Associate (and whether a
HIPAA Business Associate Agreement (BAA)
with Google is required) and for ensuring that they use Google services in compliance with HIPAA. Customers are responsible for fulfilling an individual's right of access, amendment, and accounting in accordance with the requirements under HIPAA.